Heating poster as art on the wall
Does the Ecaros heating poster have the function of a heater or is it a heater in the guise of a painting? It remains a difficult choice, because the Ecaros heating poster is wonderful and also provides pleasant warmth. 
The customer can choose the print they want on the heating panel. Ecaros has a database of paintings, works of art and beautiful photographs that can be processed in the heating poster. 
In this way, the infrared panel in a home is a unique piece of art that easily integrates into the living environment. Thanks to the slim design of 2 cm, the Ecaros heating poster hardly takes up any space and looks like a real painting.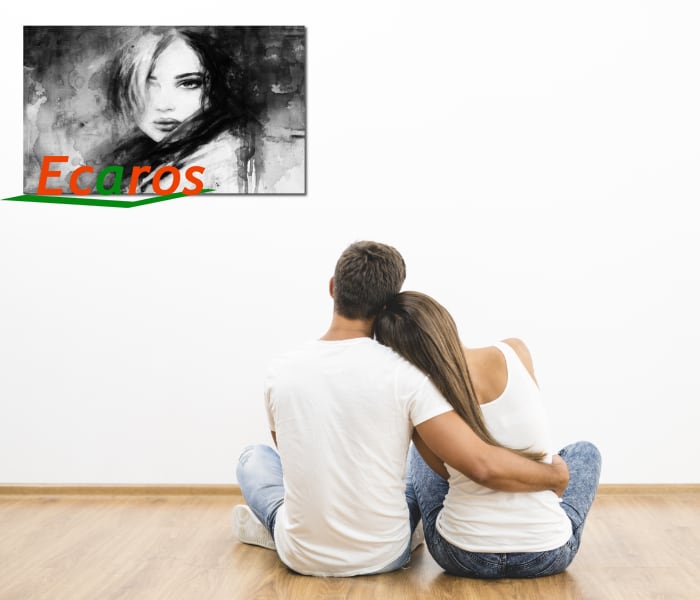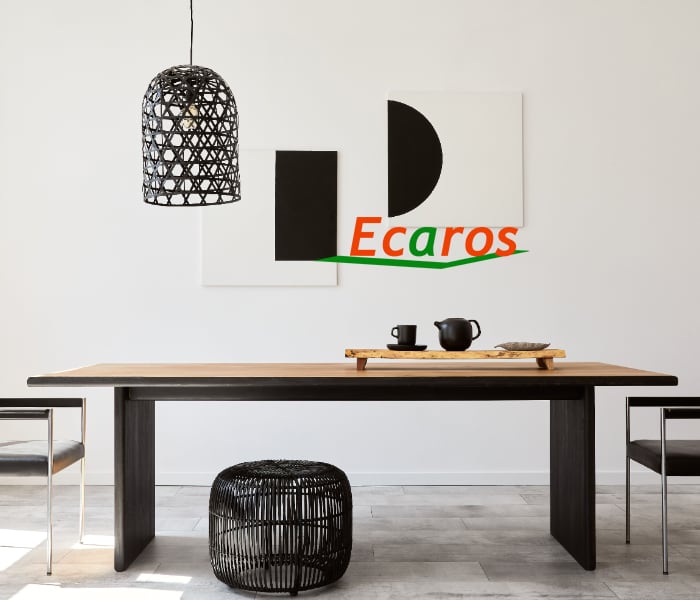 Infrared heating painting
Ecaros infrared heating painting can be ordered by the customer with their own unique photo that they want to immortalise. The Ecaros heating poster is a painting and heater in one unit. Easy to control with a smart wireless thermostat.
Thanks to the special printing technique, the photo print on the infrared heating painting remainsbeautiful. It is acid, heat and scratch resistant, despite the high temperature reached by the heating panel, 115oC. Equipped with strict German TÜV approval, VDE and RoHs certificate.
The surface of the infrared heater painting is made of ESG safety glass. The rounded corners make the design even more attractive. Optionally, you can choose a frame, which is available in all matching RAL colours. 
Easy wall mounting
Easy wall mounting is made possible by the universal patented mounting brackets, which are supplied as standard with the infrared panels. This makes vertical and horizontal mounting possible.
There is hardly any distance between the wall and the Ecaros heating poster, which makes it seem as if the heat panel is floating in the air. The special safety lock keeps the panel securely in place and straight in the holder. Splash proof thanks to the IP44 class.
The infrared panels are equipped with two heat protection switches. These automatically regulate the temperature in the event of overheating. With an Ecaros infrared heater, your customer chooses for guaranteed safety and comfortable warmth.